A Guide On How to Write Your First Blog
Blogs are likened to Swiss Army knives online.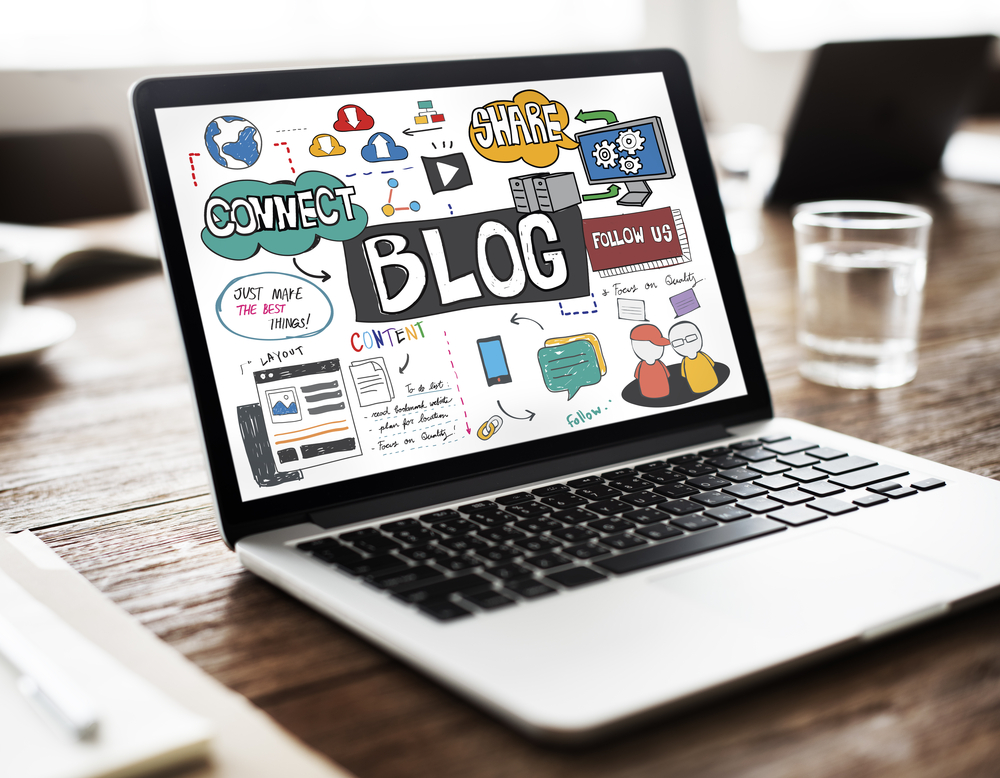 What started out as online diaries in the early 90s, blogging has grown into a massive and varied form of communication.
Types of blogs are short story collections, role-playing games, recipe collections, travel blogs, e-learning, health and wellness, gaming and technology and so much more.
Blogs can be a platform that can help businesses educate, advertise or inspire potential consumers.
Anyone can be a blogger, you don't need to type fast or be an expert in anything. Young or old, male or female, it does not matter, there are no limiting parameters for anyone to blog.
Blogs are a type of website that is continuously updated, displays the most recent post on top and usually allows readers to post comments.
People blog for different reasons:
to sell or market a product or service
a means to express creative ideas
a platform to share knowledge and expertise
to make money as a side hustle or make six figures
a way to connect with other people with the same interests
express opinions on social and political issues
We share with you a guide on how to write your first blog.
Get Web Hosting
A web hosting service is needed to put your blog on the internet. Choose the best service possible because this can make or break your blog.
Speed is of utmost importance, pick a package that suits your budget but does not compromise the speed of your site.
Every site can experience some downtime now and then. A good web hosting provider can minimize these situations for you.
Tech support is needed in some instances, so you need to do your due diligence in choosing a provider that has excellent service and support.
Some companies offer WordPress hosting. These plans run on shared servers that are optimized to run WordPress for that seamless experience.
A basic shared hosting plan is good for starters, upgrade when you need to. Make sure that you have a one-click WordPress install for convenience.
Bluehost is one of the top providers of web hosting for WordPress. It is recommended by the team who started WordPress so you know you can rely on this company.
Users have experienced a 99.9% uptime from Bluehost which is impressive compared to other hosting providers.
You can pull out your contract if you encounter extensive downtime on your site. They will give you a pro-rated refund for the remaining term of your contract.
Hosting is lightning fast, you can expect constant load speeds of less than 3 seconds.
The cost is around $7.95 a month, for longer terms you can pay as little as $2.95 a month.
Choose A Domain Name
Your domain name is your identity on the internet. This is the address or URL that people type in their web browser if they want to go to your blog.
Choose a domain name that is easy to spell, remember, and describes your site.
Keywords are great ideas for a domain name. These are words that people type in search engines to look for content.
Remember that you can't use spaces or punctuations in your domain name except for a hyphen.
Choose Your Blogging Platform
To start your blog, you need to choose a platform for your site. There are many choices, but for serious bloggers, there is only one that you should consider which is WordPress.
WordPress is the largest and most popular blog platform and content management system today. It supports 27% of all websites and a more significant percentage of blogs.
Publish Excellent Blog Content
Once you have chosen your platform and installed it, you can now proceed to write your blog content.
Come up with high-quality content on a regular basis, and your blog will attract your target audience.
Know your target audience and pick a topic that you are passionate about.
Determine what your audience needs and look forward to regarding your content. Solving a problem is a basic idea that can make your post go viral.
Pick a niche that you can specialize in that will set you apart from the competition.
Blog posts should have more than 300 words and should include images or video to make them more attractive.
A solid word count is around 1000 to 1500 words per article. Experiment with what works with your audience.